Join us for our second photography group meeting in Beijing!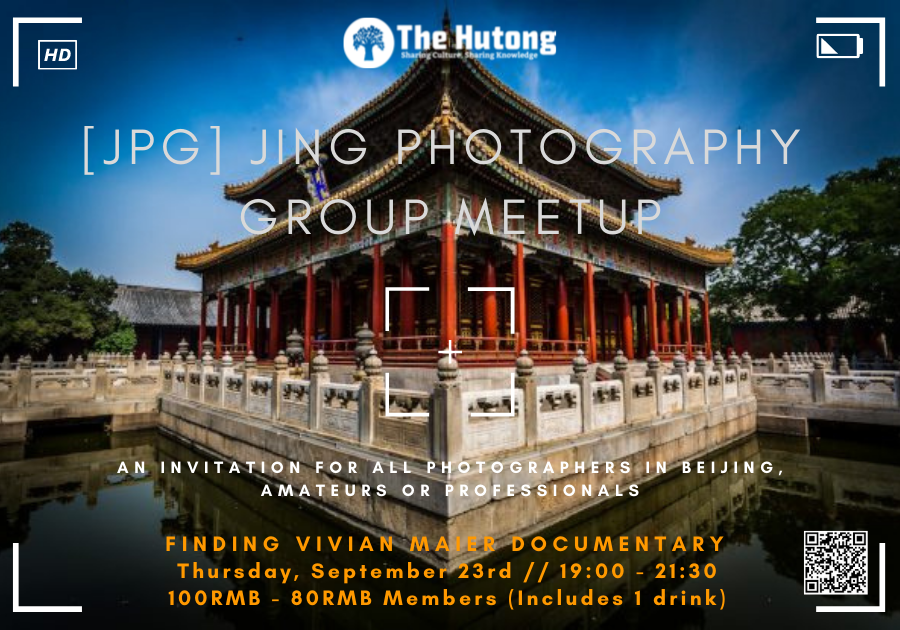 Finding Vivian Maier Documentary Screening & [JPG] Jing Photography Group Meetup
Date: Thursday, September 23th
Time: 7:00pm – 9:30pm
Cost: 100RMB/person, 80RMB/person for members including one drink per person
Book here
An invitation for all photographers in Beijing, amateurs or professionals.
If you are looking to join a vivid group where you can share your passion about photography, this is the event for you!
This is a serie of events of [JPG] Jing Photography Group, and everyone is welcome to come and exchange experiences, tips and thoughts. For this evening, we will welcome new members, get to know each other and explain about some upcoming workshops and activities. After, we will display the documentary Finding Vivian Maier. A discussion will follow.