The night photography workshop is, in my opinion, one of the most fun and creative. First, I always keep my workshop groups of 4 or 5 people so I can have time with each and everyone if they have specific questions. If I have a student that have a question that will be of interest to everyone, and usually it is, I ask all the group to listen up.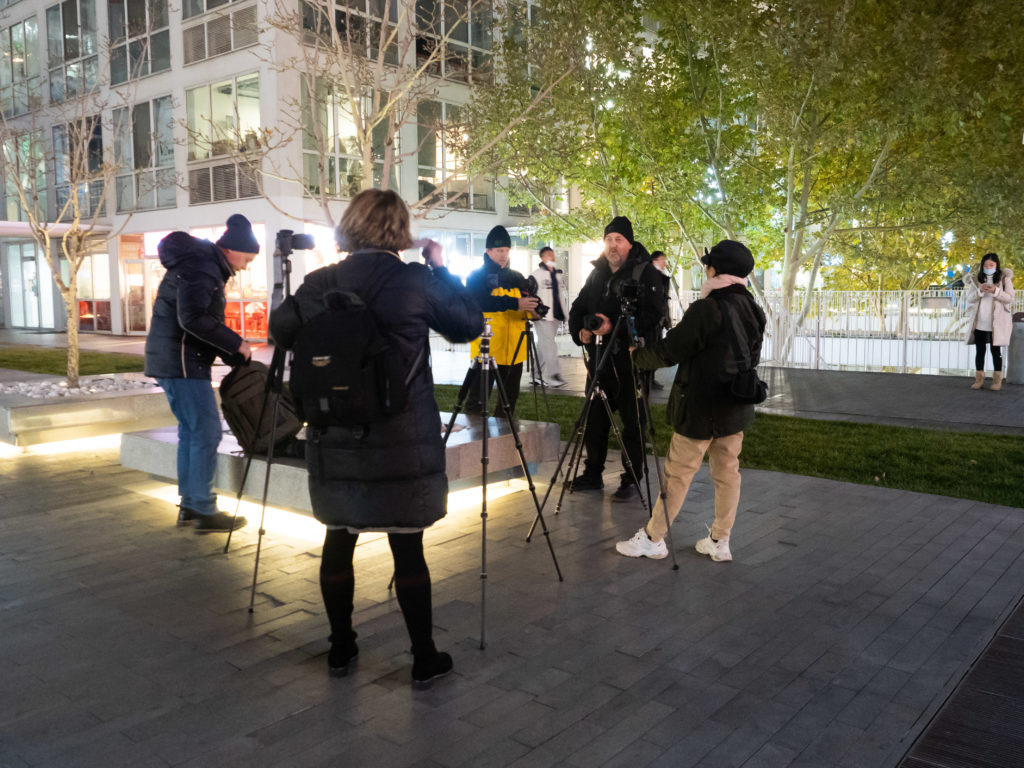 One of the place in Beijing in order to do the night photography workshop is definitely Guomao. There are a lot of shooting opportunities in that area.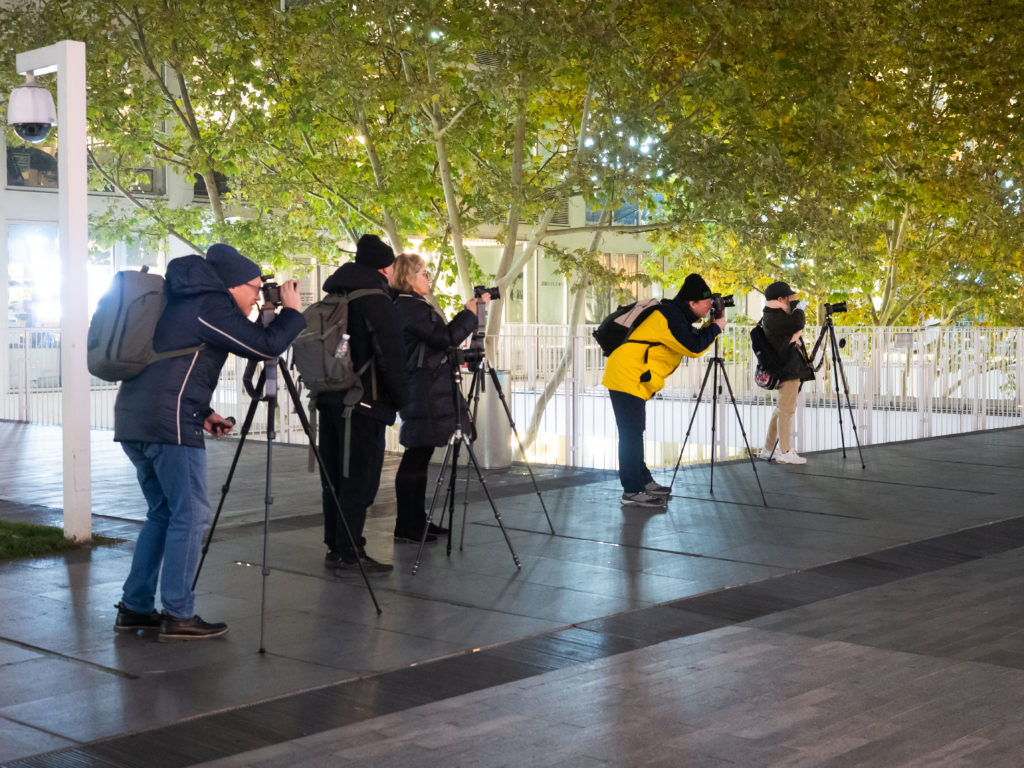 Last saturday, i had a wonderful group of 4 students: Annette, Franco, Xiadong and Jan. We started the evening in Jianwai SOHO with a bit of night architectural photography. Got to experiment with the best settings to get the buildings right. Then we did a bit of flash photography. How to keep the ambient light and add in some flash. We continued with some light painting. Always fun to do that.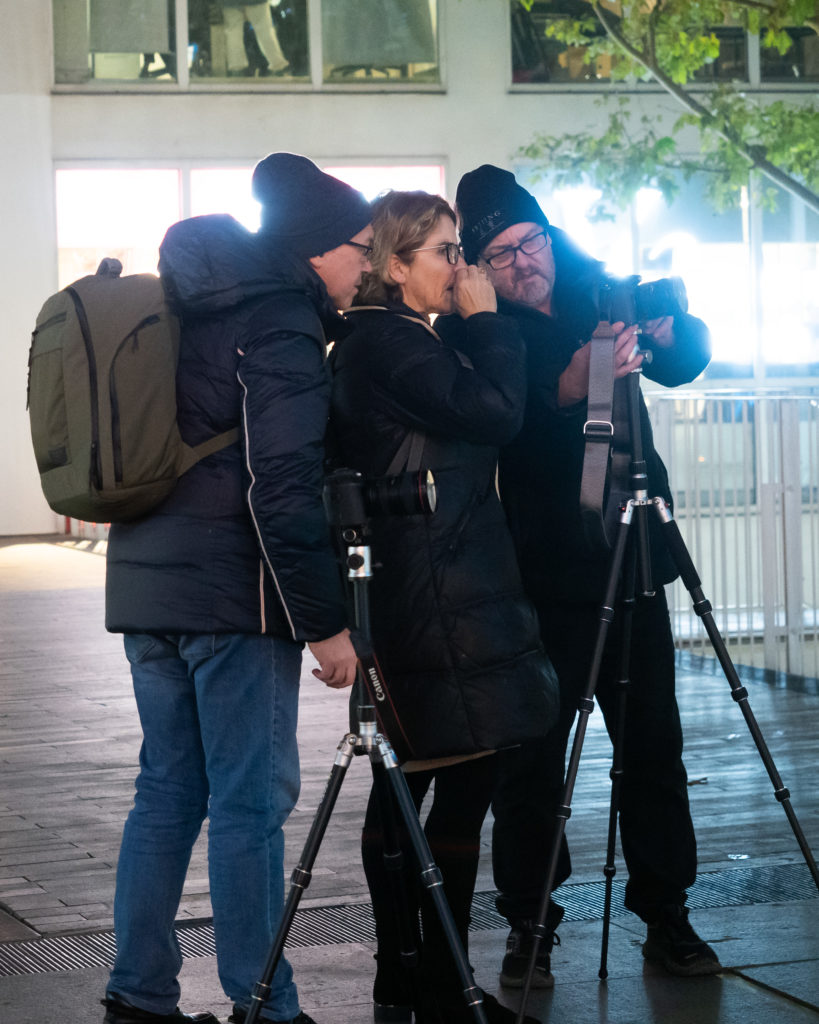 We then decided to move toward a pedestrian bridge that goes over Jianguo road to do some light trails. But the workshops always leaves space for discoveries and experiments we were curious by some signage on a building and start to photograph it but we discovered it was not really interesting. But we discover an interesting point of view as you can see in Jan pictures.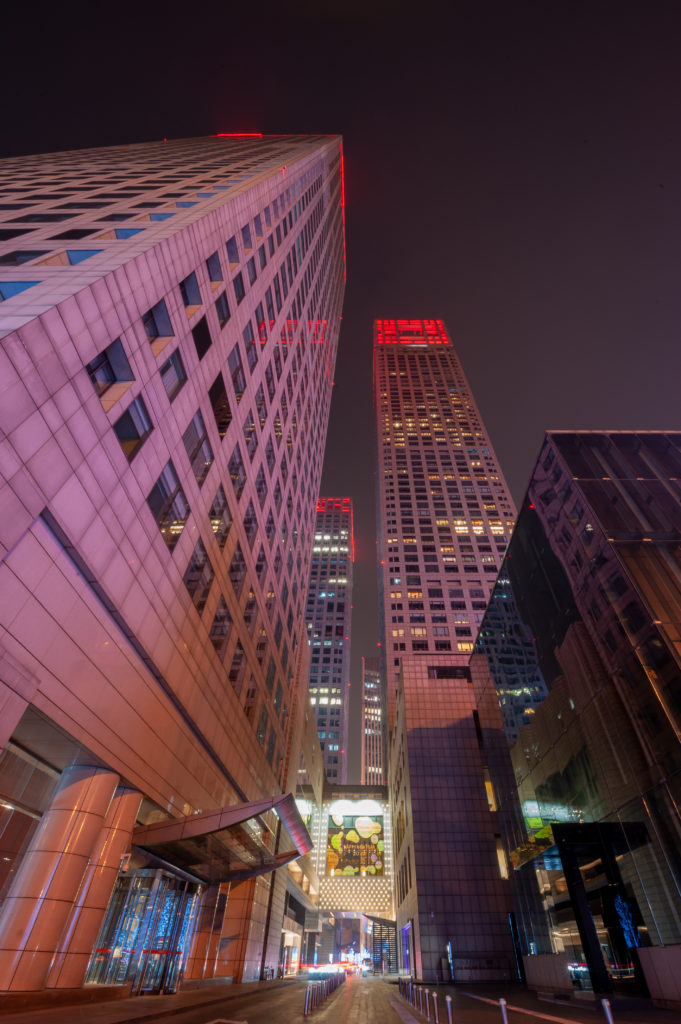 Always difficult to conclude a workshop like this one because we could have continued all night. If you are interested in the night photography workshop or any other workshops, keep visiting www.beijingphotography.com